Ensuring Smart Home Moves for Discerning Clients since '05
---
Michael Vazquez, REALTOR®
ERA REAL Solutions Realty
7131 Foundry Row
West Chester , OH 45069
Local Weather
West Chester
38.46oF
scattered clouds
Humidity: 82%
Wind: 290 4.61mph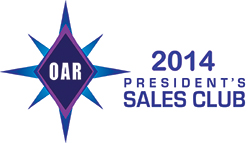 When buying or selling a home in Greater Cincinnati you need:
A real estate agent with the highest level of expertise who is committed to helping you buy or sell a home.
A real estate agent helping you understand each step of the buying/selling process and avoiding mistakes.
A devoted real estate agent delivering the highest level of service that you deserve.
An experienced real estate professional who is knowledgeable and up-to-date regarding the local real estate market.
These very things have helped me build a remarkable track record delivering results for my home buyers and sellers. Nothing is more exciting than helping folks meet their real estate needs. I know how important it is to find your dream home and/or get the best offer for the home you're selling. It is my duty to help you achieve these goals.
I can help you buy and sell homes in all of Greater Cincinnati including the following: Blue Ash 45242, Deerfield Twp OH 45040 + 45039 + 45140, Deer Park 45236, Fairfield Ohio 45014, Fairfield Twp 45011, Hyde Park 45208, Kenwood 45236, Landen 45039, Lebanon 45036, Liberty Twp OH 45011 + 45044, Hamilton Twp Ohio 45039 + 45152, Loveland OH 45140, Madeira 45243, Maineville OH 45039, Mason Ohio 45040, Milford 45150, Monroe 45050, Montgomery 45242, Mt Lookout 45226, Norwood 45212, Oakely 45209, South Lebanon 45065, Symmes Twp 45140 + 45249, West Chester OH 45069, and more including Butler, Warren, Clermont & Hamilton, Counties.
---
Guaranteed Home Sale Program: Rest assured your home will sell, I guarantee it! Similar to Instant Offer but Better than instant offer. Ask about my GUARANTEE HOME SALE PROGRAM, aka: The Real Guaranteed Home Sale!
No Money Down Homes For Sale: If wanting to buy a zero money down home, ask for list of homes that qualify for NO MONEY DOWN / ZERO MONEY DOWN HOMES FOR SALE.
Exclusive Buyer's Agent: If you want a professional Buyer's Agent who works on your schedule and researches homes daily that fit your needs, let me know. I am happy to help and I offer BUYER REPRESENTATION. Also, feel free to start your search for homes in Cincinnati with the "MLS Pro Search" Tab at the top-left.
<---SEARCH CINCINNATI AREA HOMES FOR SALE
---
The market has changed so much in just the last year. Be sure to have a top agent on your team when looking at homes for sale. Being a wealth of knowledge for my clients means being up-to-date regarding short sales, foreclosures (REO's), new construction homes, luxury homes, guaranteed cincinnati home sale, instant cincinnati home offer, no money down, MLS, Rebate, competitive list fee, etc.
My team and I maintain flexible hours for our clients. Allow us the chance to serve your real estate needs. You won't be disappointed! http://isell513.com